---
Click here to sign up for MCS news and alerts
---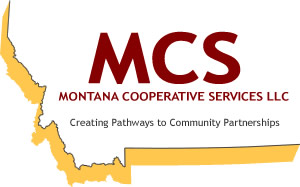 MCS Marketplace – Open for Business!
The MCS Marketplace allows participating member school districts to access MCS contracts through an online shopping environment that integrates many suppliers into a single marketplace. Marketplace users can make their online purchases using a p-card, credit card, or purchase order. The site provides participants with quick visibility into products and pricing so that they can easily identify if the MCS contracts cover the products they are looking for and what the prices for those products are.
CLICK HERE to Register to use the MCS Marketplace
CLICK HERE for a short 5-minute introduction to the MCS Marketplace
NEW – CLICK HERE to View the Instructional Webinar on Using the Marketplace
Notice to Bidders – AEPA Bid #018
Click Here to access Notice to Bidder document. 
Wyoming Joins the MCS Food Program
This past year, MCS conducted a new food services RFP; MCS awarded and initiated a new contract with Food Services of America that has saved our schools thousands. Over the summer, our sister cooperative NEW BOCES serving Wyoming approached MCS and requested that their state be permitted to "piggyback" on our contract in providing the opportunity for schools across Wyoming to also receive these dramatic savings.  MCS is pleased to announce that our state Board of Directors recently approved this request, and now MCS will have even more "purchasing power" in negotiating prices for food products and services across our two-state region!
MCS Food Services Program

The MCS Food Services Program is now the largest provider of products and services specifically designed for schools across the great State of Montana!  Now, Wyoming has approached MCS and will be joining the program.  If your school is still not a member of MCS, we encourage you to give us a call and get a quote on how much your school could be saving through our program.
Benefits of the MCS Purchasing Program
Volume counts! The combined purchasing power of MCS working with 25 other states and serving over 27 million students creates substantial discounts on products and services.
Convenient ordering! Purchase directly from the companies and order only what you need when you need it.
Favorite brands—excellent quality! You'll find your favorite brands all at lower prices. Quality is guaranteed, as every product in the program meets strict content and pricing criteria.
Satisfies bid requirements!
MCS…Over 25 states bidding nationally together with contracts awarded locally here in Montana!