---
Click here to sign up for MCS news and alerts
---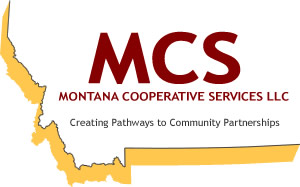 MCS's  New Regional Training!
Effective Purchasing and Procurement for Montana School Leaders
 MCS is pleased to announce that we will be providing this new training program during regional meetings across the state this spring and at MCEL 2017 in October!
How to maximize the value of School $$ in the purchase/procurement process
State Laws Regarding Purchases and Procurement
When to Issue Solicitations – Types of Solicitations (Bids vs. Proposals)
Procurement Resources You May Not Be Aware Of!
Staying out of Court and out of the Headlines!
Warranties/Safeguards in avoiding the "Bait and Switch"
Boilerplate Documents – Why is your district re-inventing the wheel?
Resolving disputes and protests that can occur in the purchase/procurement process.
Regional Workshops:
Lewistown, Bozeman, Missoula, Kalispell, Billings, Glendive, Malta and Conrad
Call/email the Helena Office for Details.
New and Extended Contracts for 2017!
MCS and our national partner AEPA recently awarded new contracts or extension of current contracts in each of the following areas:
School Furniture
Technology Purchases (Computers and all other technology hardware needs)
Sports Equipment and Supplies
Office Supplies
Instructional School Supplies
Custodial Supplies
Security (Fingerprint, Palm, Metal Detectors)
Facility Management Software
Digital Resources – Library/Instructional Programs
Athletic Surfaces
Scoreboards, Marquees, Signage
Roofing
Athletic Lighting
Copiers, Printers, Doc Services
Click on Vendor Contact Info on the left for detailed information on each of these products and services.
MCS Announces New Flooring Products and Services!
A New Vendor with Long-Time Ties to Montana Education
MCS along with our partners MREA and MTSBA are excited to announce new flooring products and services available through our program to schools across Montana.
 Long-time Montana educator Mark Brajcich, now the owner of Covering Broadway in Red Lodge will be working with MCS to offer schools exceptional value on products and services though our state-wide program.
 While many will remember Mark, who just recently retired as Superintendent of Red Lodge Schools, as a career Montana educator, they may not be aware that his family has owned and operated Central Flooring in Great Falls since the 1950's and that Mark himself has been involved in flooring "on the side" for well over 38 years.
 Montana schools could have no better advocates than Mark with his expertise (both in education and flooring) working with MCS to save schools money on quality commercial products and services!
 Give Mark a call today about any of these high-quality commercial products and/or the services necessary to install them!
 Commercial Carpets
Carpet Tiles
Vinyl Tiles
Vinyl Luxury Planks
Ceramic Tile
Window Coverings
Contact Info:
Mark Brajcich and Covering Broadway
Phone: 406.425.2295,  Email: mbrajcich@redlodge.k12.mt.us OR sbrajcich@coveringbroadway.com  
Tremendous Savings on Quality Food Services!
 This fall MCS approved and implemented  an exciting new state-wide food bid for Montana's public schools.
 Food Services of America (FSA) submitted the winning bid for MCS food services. This ensures the continued access to the first-class, premier service and wide variety of high quality food products that our schools have come to expect from FSA.
 A recent analysis, by respected food service directors serving on MCS's steering committee, shows that members making typical food service purchases will save thousands of dollars each year.
 Maximize your savings by purchasing exclusively through FSA. Although, a member only needs to make 65% of it's food purchases through FSA to qualify for savings, but we recommend members purchase exclusively through FSA to maximize savings.
---
Benefits of the MCS Purchasing Program
Volume counts! The combined purchasing power of MCS working with 25 other states and serving over 27 million students creates substantial discounts on products and services.
Convenient ordering! Purchase directly from the companies and order only what you need when you need it.
Favorite brands—excellent quality! You'll find your favorite brands all at lower prices. Quality is guaranteed, as every product in the program meets strict content and pricing criteria.
Satisfies bid requirements!
MCS…Over 25 states bidding nationally together with contracts awarded locally here in Montana!